The temperature reads -3 degrees on my Weather app. The flag outside the grade school behind our house whips furiously in the wind. School itself is cancelled because of "extreme cold temperatures and dangerous wind chills."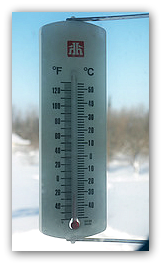 Yet I still plan on heading out to the gym today for a workout. In fact, I'm pumped about it.
It sounds crazy. How can I be excited about a workout on a day like this? And more importantly, how can you keep motivated toward your goals for 2015 when the conditions become less-than-optimal (as they certainly will at some point)?
First of all, I'm thrilled to finally have a gym membership. Joining a fitness center has been on my bucket list for a while. Signing up for membership on January 2nd was only just the start of completing that bucket list goal. Now I need to use it regularly. It helps that I love the gym I joined.
What makes this gym so appealing (besides the fact that it has an attached garage parking so I can avoid the weather) are the options I have for switching up my workouts. They have cardio machines, easy-to-use strength training equipment, a lap pool, and fitness classes (Pilates!). In the past I've burnt out on doing the same thing over and over, so the opportunity to mix things up makes me want to keep going.
But here's the real reason I'm keyed up about going out in the arctic temps to work out: a visit to the gym is today's step toward a long-term goal.
You see, it is also on my bucket list to order a cute retro dress from eShakti. There is only one problem: my measurements don't match up with their sizes. I need to lose a few inches from my midsection for one of their dresses to fit me well. And I have an invitation to a wedding in late June that makes the perfect deadline for fitting into my dream dress.
This is what goal-setting experts call a "SMART" goal: Specific (eShakti-dress-ready body), Measurable (the size chart measurements for my goal size), Achievable (umm…it seems like a reasonable goal to me), Results-focused (that dress again), and Time-bound (June 27th wedding).
There is only one problem with SMART goals – researchers have found that focusing on outcome alone does not guarantee success. Starting by focusing on the process first (in my case, working out 3-5 times per week), then shifting to focusing on the outcome (smaller dress size) appears to produce greater success than just focusing on the results alone.
As I advocate in Family Bucket Lists, a life of adventure means enjoying the journey and not just the destination. In other words, focus on what is in front of you. Do today's work. Enjoy today's challenges and rewards.
For me, there are 30 minutes on the elliptical (watching HDTV, which we don't get at home) to look forward to today. And that's worth a short drive in the cold.
What bucket list goal do you hope to accomplish this year? Have you thought about what steps you'll need to take to get there and how you can enjoy the process of making that dream come true?
Photo credit: "Warming Up By Mid-Morning" by Karina Douglas on Flickr via CC License
---