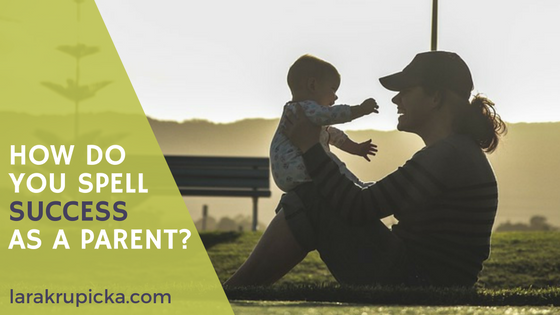 I nearly blew it again. My youngest daughter turned thirteen this past weekend and I almost didn't have a card for her. As a rule, I don't buy cards. I'm a crafter and I know I can make a card that I like much better than anything I'd find in the store. And I enjoy making them. But I have a hard time getting down to the business of making cards – it requires pulling out my stamping supplies and finding the creative bandwidth to generate a design.
On my daughter's birthday, cards arrived in the mail from her grandmother and great aunt, as they do every year. Me? I missed sending my nephew's birthday card last month. And I hadn't started yet on my daughter's card.
I beat myself up about it. I want to be like my mother and my husband's aunt. I want to be the person who always sends a birthday card. And I've always felt like a failure because I'm not.
Then it occurred to me this week: whose priorities am I trying to live by? What do I really want success for me to look like?
I once met a dad who boasted about never missing one of his son's basketball games from youth league on through high school, despite holding a job that required him to travel. It was impressive. He had committed himself to being there. It fit his definition of success and he fulfilled it. But me? I've missed gymnastics meets and soccer games. I haven't bent over backward to be present for every one of my girls' sporting events because that isn't what I feel called to do (not to mention that it's physically impossible when you have kids in events at the same time in different places). I've never considered myself a failure for missing my girls' meets because perfect attendance was never part of my definition of success.
I realized this week that as much as my bucket list gives me goals to shoot for, I have to pay attention also to those I am not shooting for. I have ask myself, "How do I spell success as a mom? When my girls graduate from high school, what do I want to be able to say I did without (or nearly without) fail? What do I want to be able to check off my parenting bucket list? And what am I not going after?"
My priorities include serving a family meal every night of the week (success!), seeing them off to school every morning (success!), and making them a card for their birthdays (working on it). But my priorities don't necessarily include being that person that doesn't miss sending a card to everyone else. That might be a priority for me in another season of life.
I'm ready to stop trying to measure myself against other people's priorities. I hope to recognize when I'm tempted to feel bad about measuring up against a standard that I haven't subscribed to. And I'm only including on my parenting bucket list those things that truly matter to me – my priorities.
Would you do the same? Think about how you spell success as a parent. Let go of trying to be the mom who throws Pinterest-worthy birthday parties if that's not you. Don't push yourself to execute the perfect bedtime tuck-in every night if it's not working. Find the goals that do suit you and pursue those. Put them on your bucket list so you, like the perfect attendance basketball dad, can celebrate your accomplishment when the time comes.