We're glad you've decided to stop here as you work on that story or blog post. Below you'll find relevant information about Bucket List Living For Moms, Family Bucket Lists and author, Lara Krupicka.
Table of Contents
About the book: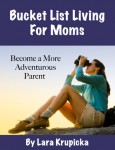 Bucket List Living for Moms: Become a More Adventurous Parent by Lara Krupicka (Naperville, Illinois: Wordcrafter Communications, September 15, 2014)
Bucket List Living For Moms: Become a More Adventurous Parent guides moms through the process of designing, implementing, and celebrating a list of how they want to spend their lives.  It provides a quick, playful format for sorting out what excites them and where they want to invest their time now and in the years to come. This guide offers reassurance and help as moms face the challenge of redefining themselves as people and mothers. Read an excerpt. You can find more information about Bucket List Living For Moms on the book page.

About the author: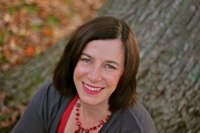 Lara Krupicka is a parenting journalist and speaker who encourages parents to create lives full of meaningful family adventures. As a writing professional she has seen her words reach over a half million readers. A family bucket list advocate, Lara is best known for her Bucket List Life Manifesto and her book Family Bucket Lists. Lara and her husband Mike launch their family adventures with their three daughters from the suburbs of Chicago.
Author Photo (low res)
What others are saying:
For any mom who desires to live more intentionally and rediscover her dreams! ~ Joy, mom of four.

Do you ever feel like 'just' a mom? This book will remind you that you are so much more! ~ Susie, mom of three.

Life goes by way too fast and moms can lose ourselves. Instead, stay focused on what gives you joy. This book will help you do just that! ~ Peg, mom of three.
Contact:
For interviews, to request a review copy, and other media requests, contact Lara at lkrupicka@word-crafter.com.
Interview Topics:
Lara can offer quotes/tips/insight on the following topics:
identity struggles as a mom
making time for yourself
the mommy wars
goal-setting and writing down goals
antidotes for helicopter parenting
bucket lists with kids
family bucket lists
finding adventure in the everyday
Book Excerpt:
Become a More Adventurous Parent

Bucket list living as a mom is a great experience. The world that shrunk to the four walls of your home will expand once again as you reach out toward your goals. Your relationship with your kids will take on new dimensions with you being the one to explore and grow on occasion. And the perspective you have gained through parenting will enrich and inform your adventures in unique ways to make them more powerful for you, your family, and those whose paths you cross along the way.

You will be surprised at how many opportunities exist today for you to go after your life dreams. Our culture offers us so much more access to people and resources, particularly via the Internet, that allow us to move forward without even leaving home. This is great news for us moms, who often have to filter time for ourselves and our interests into the minutes available in our busy family lives. And you'll find this paradox at work: often the more you invest in yourself, the more personal resources (time, finances, energy) become available to you for investing further.

You need to live your bucket list dreams and be true to all of who you are. Your kids need you to be a mom who knows where she is headed and delights to have them along for the journey. The world needs you to pursue what you've been made to do. Anything less short-changes us all.

So get ready for the adventure of living out your dreams. As I say in the Bucket List Life Manifesto: "plan to amaze yourself."
About Family Bucket Lists: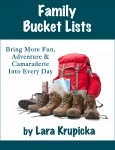 Family Bucket Lists: Bring More Fun, Adventure & Camaraderie Into Every Day by Lara Krupicka (Naperville, Illinois: Wordcrafter Communications, May 13, 2013)
Family Bucket Lists offers a guided approach to planning individual and shared bucket lists that take parents, kids, and families beyond stereotypical exotic destinations and extravagant escapades. Readers learn how to create a personalized, meaningful list for how they want to spend the 18 years they have with their kids – and longer. Tips for troubleshooting a family list, along with suggestions on how to incorporate bucket lists into everyday family life, and ideas for commemorating accomplishments, make this a great companion for every family's adventures. You can find more information about Family Bucket Lists on the book page.

In the Media
Chicago Parent, "Just Say Yes: Make 2015 the Year to Pursue Your Dreams." January 2015.

Chicago Tribune, Sunday Life & Style: "Family New Year's resolutions: When kids are involved, balance is key." December 28, 2014.

Literary Locals book review, December 2014

Local Authors recommendation, November/December 2014
ConsumerAffairs.com blog post, "Kick the bucket with your family," October 1, 2014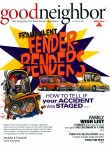 State Farm Good Neighbor Magazine, "Family Bucket List," Summer 2014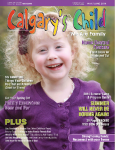 Calgary's Child, What's New?, May/June 2014