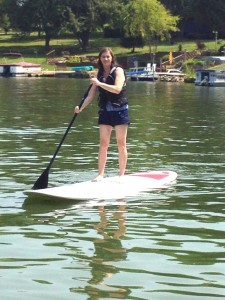 As summer draws to a close (only a week and a half until school starts here), I'm fascinated to see what has happened with the bucket lists in our family. We were fortunate to check off a number of goals, and even some long-standing ones. Yet the lists of what we still want to do isn't any shorter. In fact, I believe every one of our lists grew over the course of the past few months.
Which is awesome! It's a sign that our family is growing more adventurous. It also reflects a deepening of particular interests.
For example, my middle daughter had the opportunity to ride in both a helicopter and a breezy this summer through the Young Eagles program at a local airport. These were both significant, not because of how long she waited to do them. They'd both only been on her list for less than a year. But they were both daring moves. And she's a cautious child. Not a thrill-seeker. She prefers quiet to nois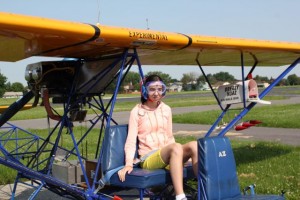 e, slow to fast, intimacy to crowds. Yet she put ride in a helicopter on her bucket list. And then did it. And then after that added "fly in a breezy" to the list. And then, after multiple coin flips (go/don't go) and with sweaty palms, strapped into that open air seat and took off!
Now she wants to attend the EAA AirVenture Oshkosh next July. She plans to fly during as many Young Eagle Saturdays as we'll take her to. We've even had conversations about flight lessons and colleges where you can add courses to get your private pilot's license.
In short, her aviation-related bucket list has expanded the more she's checked off. Her interest in flying has deepened.
So if bucket lists in your family, especially among the children, are short or shallow, don't give up. Get out there and reach just one goal. See what it spurs. Watch how checking things off lists, whether personal lists or a shared family list, expands your aims for the future instead of shrinking what's left to be done.
Me? I'm thinking about adding "own a stand up paddleboard" to our family's list. Trying one out was near the top of everyone's favorite experiences this summer. And if we were to get one, I can see us wanting to expand our family bucket list with a new category of "places we've paddleboarded."