Today I'm staring down two bushels of apples waiting to be cooked and pureed. That can only mean one thing: it's fall. Cranking out our own fresh applesauce is a favorite (if time-consuming) tradition in our household. We also love jumping in leaf piles and visiting corn mazes. There's so much to savor about autumn. I hope you're excited about what the new season will bring.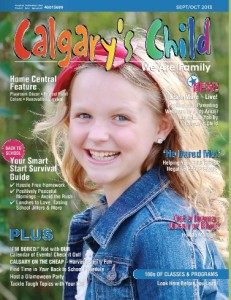 The arrival of fall also usually means that we're in the swing of the school year (or at least marginally so), but that doesn't mean it's any less challenging to keep things rolling on the home front, particularly when it comes to dinner. If you've ever struggled to figure out what to serve your family, I encourage you to check out my article, "Resolving the 'What's For Dinner' Dilemma" in this month's issue of Calgary's Child in which I share four steps for easily planning a month's worth of menus. The bonus for visitors to this blog? Two free meal-planning downloads: my sample menu plan, and a blank menu planning worksheet (tip: both can be customized for any meal of the day – not just dinner).
And if you have any favorite recipes/meals that you thin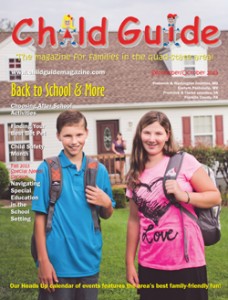 k other families would enjoy, please share in the comments. I love to mix up my meal rotation with some new eats and I'm sure other readers would appreciate trying mom-and-kid-approved meals.
How does your family's fall schedule look? Have you planned in any weekly time off for your kids (and yourself)? If not, you may want to consider looking ahead to the next season and scheduling in some down time. Experts and moms explain what makes those free minutes so beneficial in "Downtime: Making Room For Nothing" (also in Calgary's Child).
If the retail store displays are any indication, it's not too early to be thinking about Christmas gifts (okay, so it is too early. But you're a savvy mom who likes to stay ahead of the game, right?). If you suspect your offspring may be including a furry (or scaly) companion on their wish lists, check out the advice from those who know in "Finding Your Best Bet Pet" featured in this month's issue of Child Guide.
Finally, if you've ever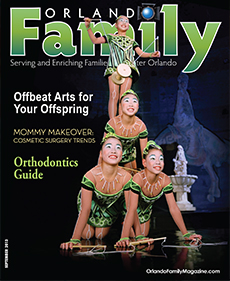 taken a preschooler out in public, you'll get a laugh from my take on the dangers of navigating public restrooms with youngsters at that age. Orlando Family's September issue contains my humorous essay, "Modern Inconveniences."