I love learning – new facts, new skills, new technology. In the past year alone I have learned two new software applications, Scrivener and Screenflow. I learned the basics of how an 1890's print shop was run and how to demonstrate it for museum visitors. I learned how to travel for less using hotel and airline points and miles.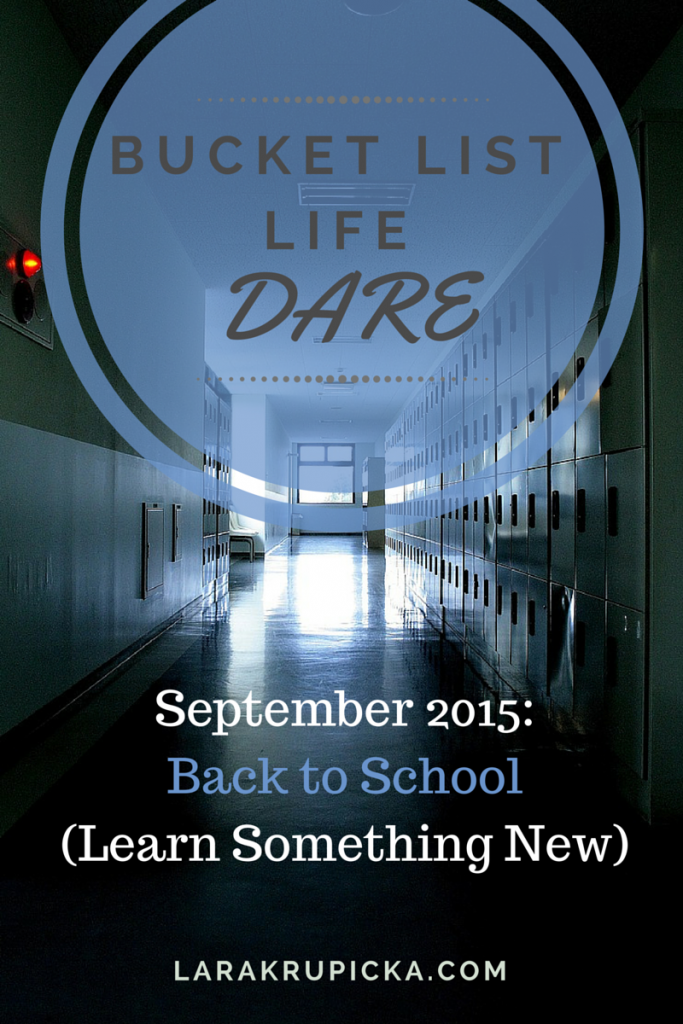 But watching my kids start a new school year of studies makes me want to learn even more. Do you ever feel that way too? Then you will want to join me in taking this month's dare to learn something new.
Choose a topic, a skill, a discipline – something you have always wanted to know how to do or know more about. Then find a way to learn it. It is easier than ever to tap into learning experiences, both online and in your neighborhood.
My recent favorite online learning platforms are Creative Live and Udemy. Both provide easy access to a variety of subject matters. I like CreativeLive for the chance to watch for free while the course is first airing (live and in replays). And Udemy has an incredible breadth of topics and levels of learning. Another place where you can learn from amazing people about fascinating topics is TED, with their recorded presentations from TED events.
Locally you could visit your library or check out course catalogs from your community college or local park district. Even shops can be sources for classes (knitting classes at yarn shops, cooking classes at housewares stores, etc.)
Your challenge this month is to choose your subject, find a learning opportunity and sign up! Me? I'm debating between getting serious about learning Italian by finding a Level 1 course to work my way through or something else entirely. I'm open for suggestions!