Motherhood is a risk-averse calling. As nurturers of our children, we want to see them stay safe. We want to keep ourselves safe and well for our children's sake. We'd prefer to cocoon our family in a protective bubble.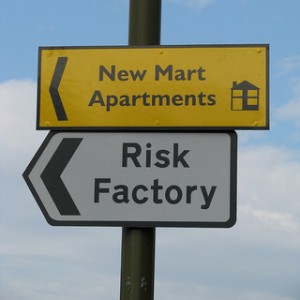 Except that bubbles don't allow for much fun. And safety isn't conducive to personal growth – for our children or us.
Which means we need to learn to live counter to our instincts. As moms, we've got to challenge ourselves to be daring.
Writing down your hopes and dreams is a daring move. It's risky because we open ourselves – our deepest, truest selves – to scrutiny and criticism. When we declare what we want to accomplish in life, whether it's a difference we want to make in the world through work at a non-profit, or a difference we want to see in ourselves through new experiences, we risk failure. And that makes us vulnerable.
But guess what? That's the perfect place to begin living the bucket list life. As researcher Brene Brown says in her book, Daring Greatly, "Vulnerability is the birthplace of love, belonging, joy, courage, empathy, and creativity. It is the source of hope, empathy, accountability, and authenticity. If we want greater clarity in our purpose or deeper and more meaningful spiritual lives, vulnerability is the path."
It's daring to create a bucket list that is deep and meaningful. But it's also powerful.
If you're daring enough create your bucket list in earnest & not just off the top of your head , then you will have equipped yourself with the motivation you'll need to take the next risk: living it out. Because going after your long-held (and just discovered) dreams will require that you sacrifice time, money, security. It will require doing something outside of the everyday. You'll have to break the bubble and maybe leave your children behind for a few hours or days. You may even feel compelled to do something that seemingly risks your physical safety.
The result? As the subtitle of my book suggests, you will: Become a More Adventurous Parent. It can make all the difference in the world to who you are and how your family relates. It's a bold move. Do you dare to take it?
Share in the comments the most recent daring action you took. Or tell us about a risk you think you're ready to take. [And don't forget to enter the Kindle Giveaway.]
Photo credit: Risk Factory by Stuart Caie on Flickr via CC License