We have a Spanish exchange student living with us for three weeks. She is so excited to be in the United States. She is eager to experience our culture, try our foods and see the sights. It's delightful to see her reaction to the things she has most anticipated about the U.S. When we pulled up to the high school on Friday night f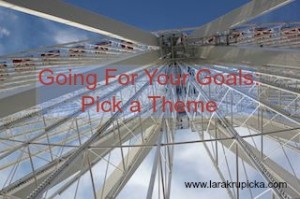 or a home football game, the stadium was bathed in bright light, the stands filled with cheering students, and the marching band stood ready to take the field for the National Anthem.
She let out a gasp. "It's just like on TV!"
You bet it was! Our school lived up to the TV image of the Friday night football game, including a nail-biting win by the home team. Our exchange student loved every minute of it!
After that, we couldn't wait to introduce her to Chicago. With such a big city and so many sights to see though, it was difficult to decide what to hit and what to miss. Especially since we have a limited amount of time. Thankfully the school is taking the students on several tours. So we could rule out popular spots like the Sears Tower and the Art Institute. But we were still left with too many options.
One thing we did know is that Spaniards love American TV and movies. They watch them frequently (especially those learning English). Our student had also mentioned the first glimpse she got of our city skyline made her feel like she was inside of her favorite movie: Divergent. As luck would have it, we'd just gotten a copy of the movie from the library, so those of us who didn't go to the football game sat down to watch it on Friday night. Which gave me some ideas as a tour guide.
We ended up taking her on a mini "Divergent Tour" that included a quick ride on the 'L'  (minus jumping from it onto nearby buildings), followed by an afternoon walking down Navy Pier where we rode the Ferris Wheel (the one Four & Triss climbed). We could have explored more Divergent spots, but those two experiences were enough to make an interesting day.
I share this story to suggest that the same might work for you with your bucket list choices. If you have a long list of bucket list goals but aren't sure where to start, why not try grouping them into themes? See how this changes your outlook. In my books, Family Bucket Lists and Bucket List Living For Moms, I suggest broad categories for brainstorming bucket list dreams (things to do, places to see, whimsical ideas, social/emotional goals). But categories aren't the same as themes. A theme will more often have an emotional basis and will be unique to you.
For example, you may find that your list has a number of family heritage goals. You may hope to meet a long-lost aunt, visit the home your grandfather grew up in, and learn how to make your great-grandmother's stuffed cabbage. Pulling them together under a theme might bring more impetus for fulfilling them. And you may find the experiences weave in and out of each other (that long-lost aunt might just be the one to teach you how to make the stuffed cabbage). Plus your theme may inspire you to broaden goals.
The next time you are stuck wondering which goal to put at the top of your list, try looking for a theme to guide you. As for me, I'm glad for the inspiration from Divergent. After a lifetime living in Chicagoland, it was the first time I had ridden either the 'L' or the Ferris wheel. Check those off my bucket list!