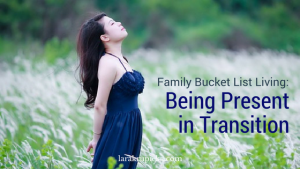 We're a family in transition. We have been for a few months now. My husband started a new job in early May. Our eldest graduated from high school a few weeks later and then left the state for a summer job. Our sixteen-year-old took her first job a month after that.
It has been exciting and exhausting all at once. Which is to say that it's an emotional time in our house, even if those emotions aren't readily apparent on the surface. For that reason – the transition and its accompanying emotional weight, I've been largely absent from the virtual world. Where many others are posting pictures from vacations and outings and summer fun, I've been offline. While blogging moms and writer friends have continued to explore and document life as it occurs, I've been silent.
So I apologize if you've stopped by this space and found it growing stale and musty. I haven't been here for a few months.
Instead, I have been playing board games or card games after dinner nearly every night with my husband and two of our daughters. I have been texting with our other daughter who has been away at camp for her second summer working as a lifeguard. I have stayed up late eating, laughing and talking with my parents, siblings and nephews during a week-long family reunion/getaway. I have stared at the stars and breathed deep of evergreen and campfires while on our annual camping trip. I've both paddled hard and drifted lazily in a kayak. I've talked and listened and walked and run and read books and lazed around.
In a word, I've been present.
I knew as we reached the exhausting end of my daughter's senior year that I needed a "reset" of some sort. I needed centering; grounding; a disengaging from my relentless pursuit to Be All The Things – wife, mom, writer, secretary, speaker, friend, volunteer.
So this summer, instead of being something or filling some role, I've just been. In the place of doing and giving, I've been receiving. And in the space of being, that is, being present, I found my capacity for joy and gratitude expanded. Where anxiety and compulsion once resided, I found room for acceptance. I learned that I could take life as it comes and appreciate it for what it is. I moved through my days with less anger, less frustration, and more compassion, more warmth.
We're still transitioning. In fact, I feel like the biggest transition is yet to come in a week-and-a-half when we drop our eldest off at college. But being present for the past ten weeks has me better prepared. Maybe not for the emotion of sending her off, but for the sendoff itself. I know I can, and will, be fully engaged with that process. I'll be able to make the most of the handful of days between her return from camp and departure for college. I'll continue to be cognizant of her youngest sister's grief over the impending change. And I'll hopefully be attuned to where I'm wanted in my college-bound daughter's preparations and where she needs to step out on her own.
If I've learned one thing about bucket lists from the journey of being present this summer it is this: once in a lifetime is the moment you are in right now. That moment will never return. Yes, keep a list of what you're looking forward to. Go after your goals and dreams. But in the meantime, get as good as you can at savoring what's in front of you. The ability to be present in the day-to-day will serve you well during those long-hoped-for experiences too. Including the awaited moment of sending a child off to college for the first time.