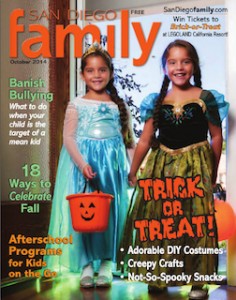 18 Ways to Celebrate Fall – Fall is my favorite time of year – the sights, the sounds, the smells and especially the flavors. It is also a great time for trying new things since it seems like the list of possibilities this time of year is endless. In this article for San Diego Family, I list 18 options. Check it out and try one or two local versions with your family in the coming days.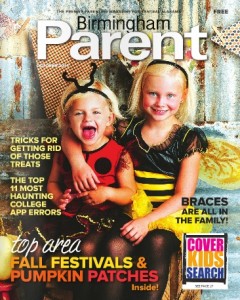 Tricks for Getting Rid of Those Treats – Confess mom: how much of your kids Halloween candy do you sneak? Instead of putting on the pounds or chasing sugar-hyped kids, try one of these options for dwindling the candy haul a little faster in the October issue of Birmingham Parent.
Preventing Concussion Confusion: 6 Myths Unmasked – Do you keep a concussed child from going to sleep or not? If they don't vomit it isn't a concussion, right? I didn't realize how mistaken ideas I had about concussions my daughter got one. Hopefully you can learn from my mistakes and this article that ran in Idaho Family.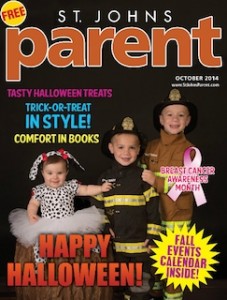 From Crippling Threat to Family Pet – If the biggest fear your child faces this Halloween is one of dogs, then you should read my online exclusive article for Houston Family this month. I talked to experts and parents to find out what advice they have for helping a child overcome what can sometimes be a crippling fear of canines. And not just overcome, but transform (trust me, my animal-loving child was once terrified of dogs).
Comfort in Books – during my daughter's concussion recovery I made an unexpected discovery about the power of books. Read about it in my essay published by St. Johns Parent magazine.